"Success is not final; failure is not fatal: It is the courage to continue that counts."
– Winston Churchill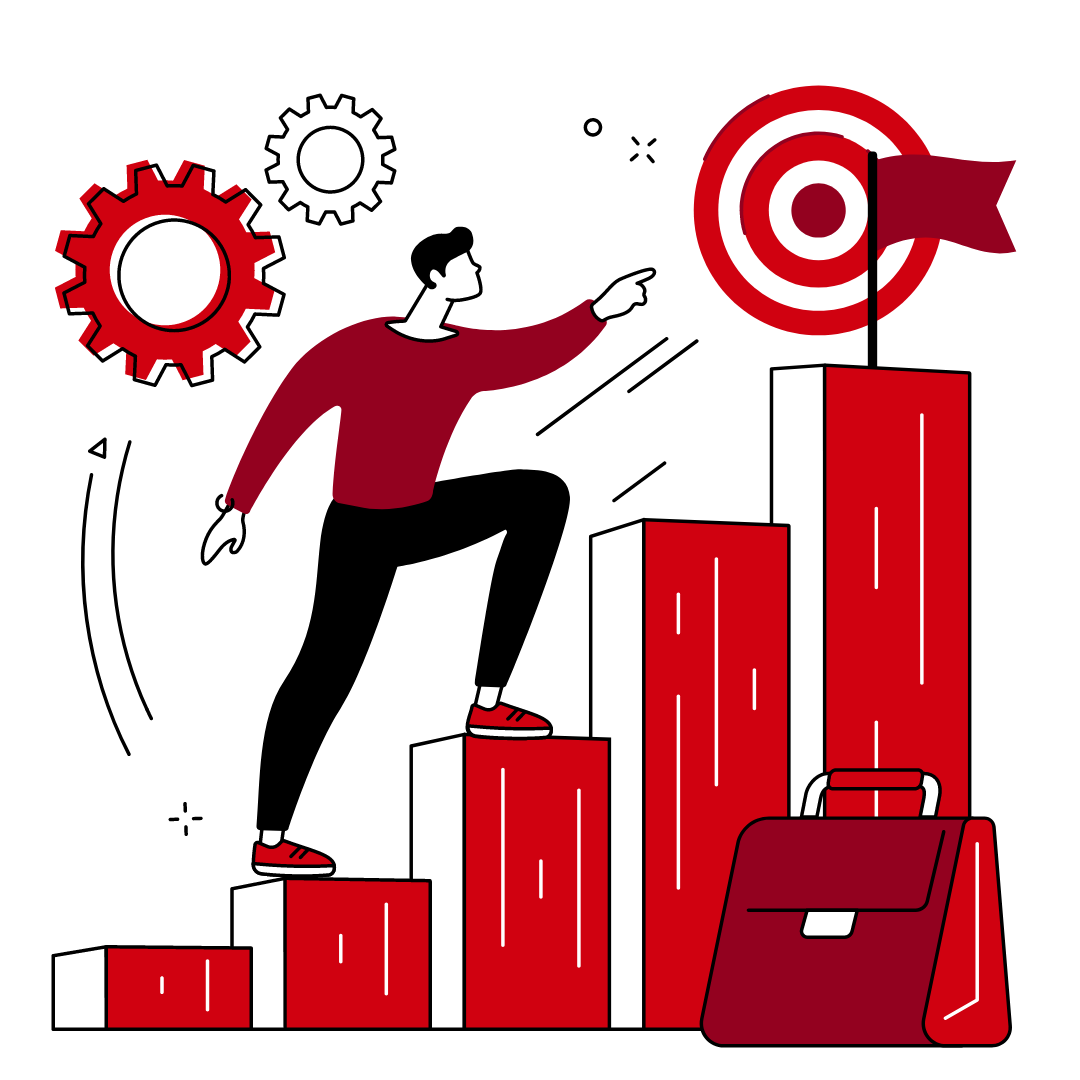 Based in the Birmingham, AL area, Anderson Sales and Management is a privately-owned sales and leadership firm with a portfolio of multi-billion dollar technology clientele. Our company specializes in face-to-face sales for our client's services. Currently, we represent one of the best-known technology-service providers in the U.S. and continue to grow their consumer base throughout Alabama and soon other states! We have determined that connecting our consumers through a face-to-face approach is a proven way to garner the results our clients need. Each client partnership is offered a 100% return on investment because we are that confident in our work and take pride in our approach.
At Anderson Sales & Management, we value a good work ethic and a positive mindset. Our company culture thrives on optimism, problem-solving, and fun personalities. We believe these factors contribute to our success with the face-to-face sales approach. There is only so much the internet can do. However, the internet cannot provide a personalized customer service approach that makes potential clients feel welcomed; That's where Anderson Sales & Management steps in. Client acquisition and retention is the name of our game and our main priority.
Our Services
Sales Training & Consulting
In order to help organizations enhance their sales process, boost conversions, and complete more deals, our company offers internal sales training programs. No matter your industry, sector, or kind, we think that with the right training and growth, our representatives can help your business goals.
Face-To-Face Sales
By doing face-to-face, one-on-one sales presentations, we locate new clients and take advantage of generated leads. We discover that, despite the rise of technology, business is still best conducted on a personal basis. Our business relationships are built on handshakes and smiles.
Brand Expansion
Our work is systematic, so we have the knowledge to help our clients expand their reach. No matter the market, we replicate what we do in Alabama nationwide.
Customer Acquisition
Businesses that are already successful prioritize and operationalize gaining new clients. Our objective is to assist you in both growth and retention.
Leadership Training
People are trained by Anderson Sales & Management to develop the knowledge and abilities necessary for effective leadership. This entails acquiring abilities like strategic planning, teamwork, and decision-making.
Opportunities To Grow
Anderson Sales & Management offers various career paths, allowing our team to grow within the company. Employees can advance from entry-level positions to managerial roles, team leadership, and even executive positions with experience and demonstrated skills.
We prioritize employee training and development by providing opportunities for employees to enhance their skills, stay updated with industry trends, and attend workshops or seminars to acquire new knowledge. Team members at Anderson Sales & Management are encouraged to explore different departments. This cross-functional mobility allows individuals to gain a broader understanding of the company's operations and can open up new career paths and advancement opportunities.